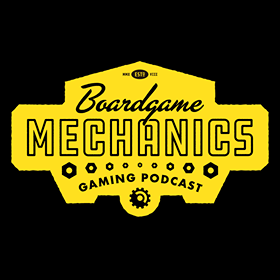 Episode 75 - Stephen Buonocore Interview
Introduction:   
News:
Catan: Starfarers Reprint.  Couldn't done a ton of details but gamenerdz.com has it on preorder for around $70. 

Millennial Manatees. Worker placement game that fits in a fanny pack where players are trying to pay back $20 in student loans. $27 17 days to go. 

Legends of Novus from FunDaMental Games hitting Kickstarter on Wednesday 06/26/19.  Interview with Wes Woodbury dropped earlier this week.
Games played: 
Jason - Campy Creatures

Joel -  Flamme Rouge

Jason - Museum

Joel -  Good news, boardgame season is starting. 
Stephen Buonocore Interview: 
Closing: 
Play Now